StudioForty9 Customer Conference – Great Success!
---
As every clued-up, industry head knows, it isn't a real conference without a follow-up blog post!
The day kicked-off with a trip down memory lane. Gerard Keohane took us back to the humble beginnings of StudioForty9 and displayed a rather old photo of our most senior (award-winning) magento developer, in spite of his protests.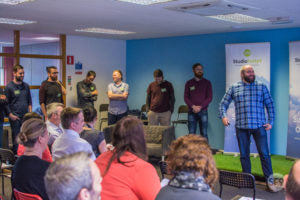 GDPR
From there, Marie Murphy and Tricia Higgins (Fort Privacy) joined us to discuss the incoming GDPR regulations. This new law has teeth, with harsh penalties for non-compliance. However, it's something we can prepare for; ideally that preparation starts right now. Ted Robinson is our in house GDPR expert and will be offering training and support in the run-up to the GDPR implementation date (25 May 2018).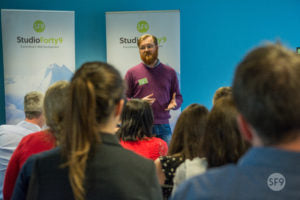 Modules
At StudioForty9, we are always looking for ways to optimise your site and help you drive more revenue online. With this in mind, we chose to highlight three modules that many of our clients are seeing great results with – Panels, Elastic Search and Abandoned Cart.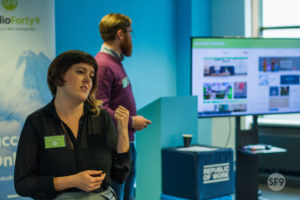 Panels gives you the freedom to create custom landing pages and refresh your site content on-demand. This can be useful if you want to push a sale or promotion, or drive traffic to a key area of your website. We've seen some really creative use of this module from O'Briens Wines and Caseys Furniture.
Elastic Search gives you a lot of the functionality that you would expect from an advanced search module, but without the yearly fee. For many clients, this can equate to some serious cost-savings. It can also mean sacrificing some of the bells and whistles you may have with your current search-solution provider. In our experience, most clients aren't making use of these expensive extras. In fact, clients that have switched to Elastic Search have either seen a static conversion rate in sessions with search, or in some cases, a significant uptick.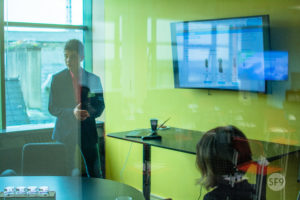 Abandoned Cart is all about recovering those lost sales opportunities. It's a simple but powerful module that allows you to customise and automate emails, targeting users that left your site without completing their purchase. We have seen impressive recovery rates of 20-30% and an increased AOV (average order value) to boot.
Beyond Magento 1
As of November 2018, Magento will no longer support merchants on Version 1 of the platform. So what's next? Is it best to upgrade or to re-platform? At StudioForty9, we have already begun exploring the best options for the future. Although nothing has been officially announced, we have a sneaking suspicion that upgrading to Magento 2 could come with a hefty price-tag. Starting next month, our most senior developer will be putting these alternative platforms to the test. When it's time to make a move, we will work with each client to find the best fit and make the transition as seamless as possible.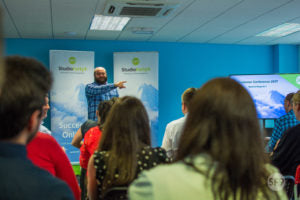 The Future of Omnichannel
What does the future of Omnichannel look like in Ireland? Ger gave us some sound advice – your omnichannel experience doesn't have to be seamless, it just has to seem seamless. He pointed to Lifestyle Sports, who introduced iPad champions in-store, to help customers access and order products online. When it comes to marrying online and offline, sweat your assets. See what you can do with what you have. It doesn't have to look pretty under the hood.
Until Next Time…
Having received such great feedback from the conference, we have decided to do another. No date has been finalised as of yet – but watch this space.
We would like to say a very big thank you to all the clients that traveled to attend the conference. We hope you enjoyed the day and took away something of value.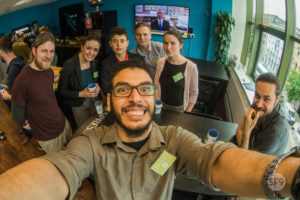 Questions? Comments? Don't be shy! Come join the conversation on hub.studioforty9.com