Magento Live UK 2017 – My Experience
---
We went to Magento Live UK back in June and we had a few busy months but its worth blogging about as we learned alot of vital information for our clients and ourselves.
For anyone who doesn't know what Magento Live UK is, it's a two day conference where merchants and developers meet and there are seminars throughout the event. There are general seminars which are run Magento and generally contain announcements and there are more focussed seminars which you can choose between.
It is also a great opportunity to socialise with merchants and developers and personally speaking I found a lot of great information from talking to some of the Magento developers and team.
I am firstly going to start off with the different announcements made by the Magento team throughout the two day event.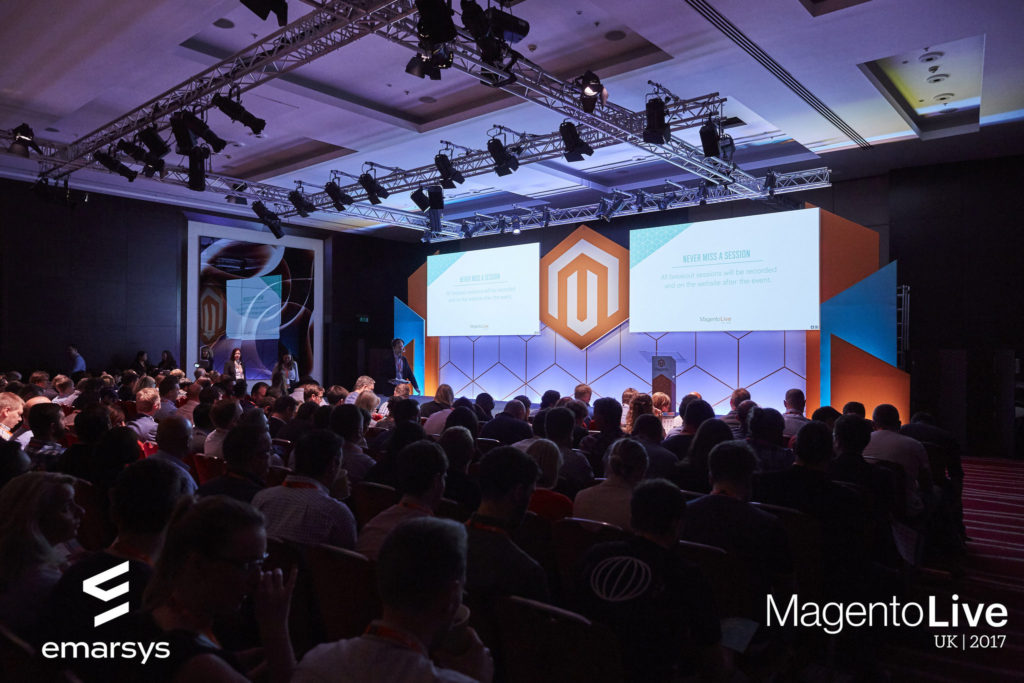 Magento 1 Support will end in November 2018
Magento didn't make any actual announcement on this but we did find out some useful information on this. A few months back Magento wrote their own blog post which was a bit vague https://meet-magento.com/breaking-end-of-magento-1-x-support-extended/
However we found out that Magento will be offering paid upgrades to as we understand it to enterprise clients. They also will not be offering support out of the box for PHP7. So we would take from this that Magento 1 support will end from November 2018. We will be meeting our clients over the coming months and discuss in detail about migrating their site.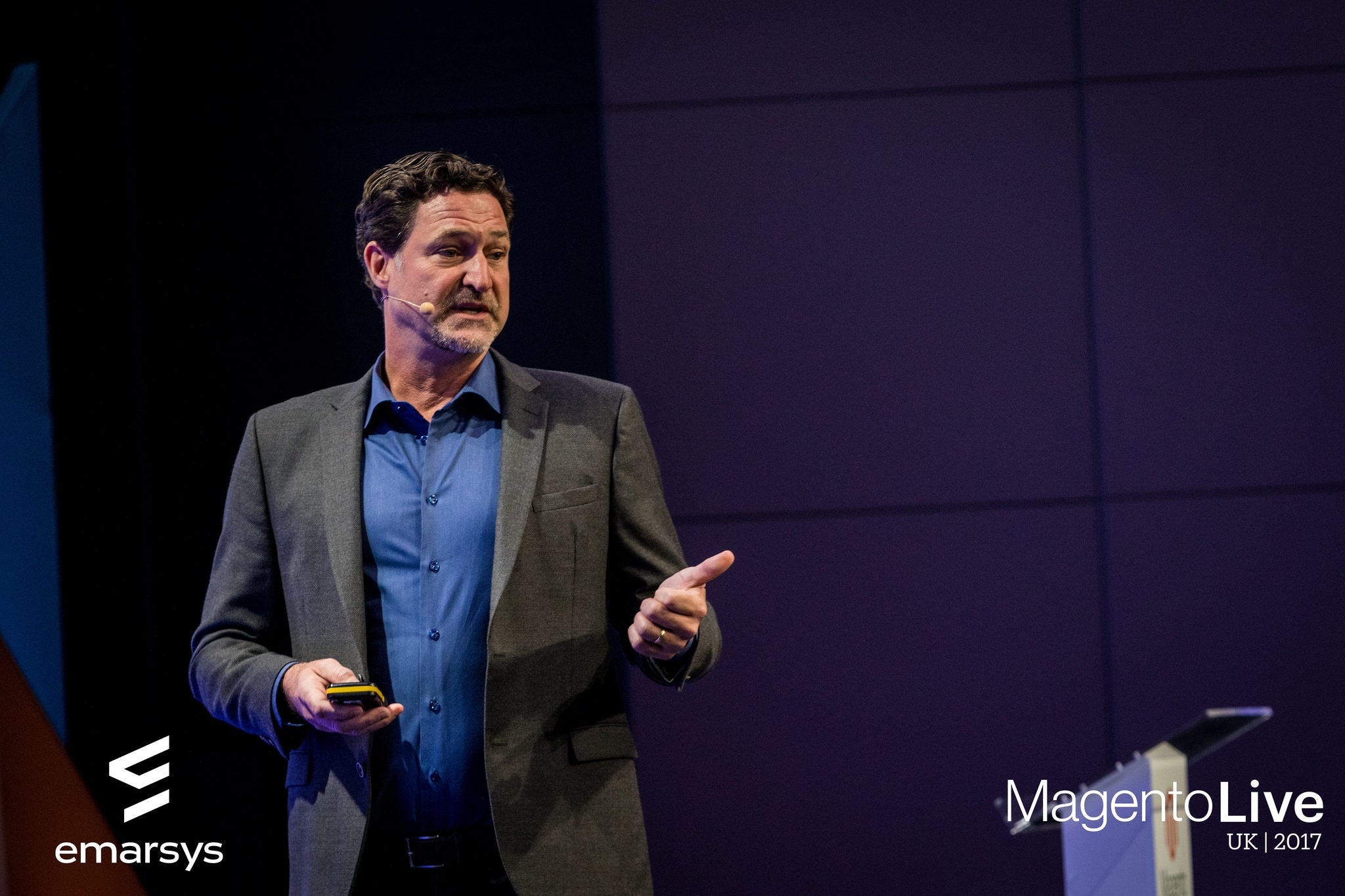 Magento Commerce and Open Source
Magento have re-branded Magento Enterprise to Magento Commerce and Magento Community to Magento Open Source. This is just something to note.
Magento 2.2. & 2.3
At the time of the conference Magento 2.2 will be released in September 2017 and 2.3 according to Alan Kent (Senior Magento Developer) will be out at the next Imagine conference in April 2018.
2.2. will come with alot of features, mainly for Magento Commerce and not Open Source.
There will be a full B2B Integration and a whole new Deployment Process which should make it easier for upgrades. Magento 2 initially had some issues around this so as the product is maturing Magento are trying to make this easier for developers.
In Magento 2.3 there should be Bluefoot CMS built into Commerce which allows Merchants to update the layout and content of a CMS page on the fly.
From chatting to Alan Kent I think they would expect a new major update every six months but I feel though it might be every nine months or a year.
Magento Suite Addon's
Its an important distinction here. As I was saying Magento was re-branding. One of things they are doing is now offering add-ons. So these are paid modules for both Magento Open Source and Commerce.
These modules have not been released yet but are in the pipeline.
Magento 2 Social
A fully integrated system with Facebook shopping. A few of our clients have asked for this lately and unfortunately Facebook are only currently giving access to larger corporations for developer access.
Magento Order Management
Magento will be offering a very complex order management addon. This is only in the development stages.
PWA
PWA stands for Progressive Web App. For anyone who has never heard this term or wants to know more please read our blog from a few months ago at this link.
Magento and Google have announced collaboration on this project and it is expected for late next year on both Magento systems – https://magento.com/press-room/press-releases/magento-reimagine-mobile-commerce-progressive-web-apps
I am next going to go through the seminars which I attended for each day and what I learned from each.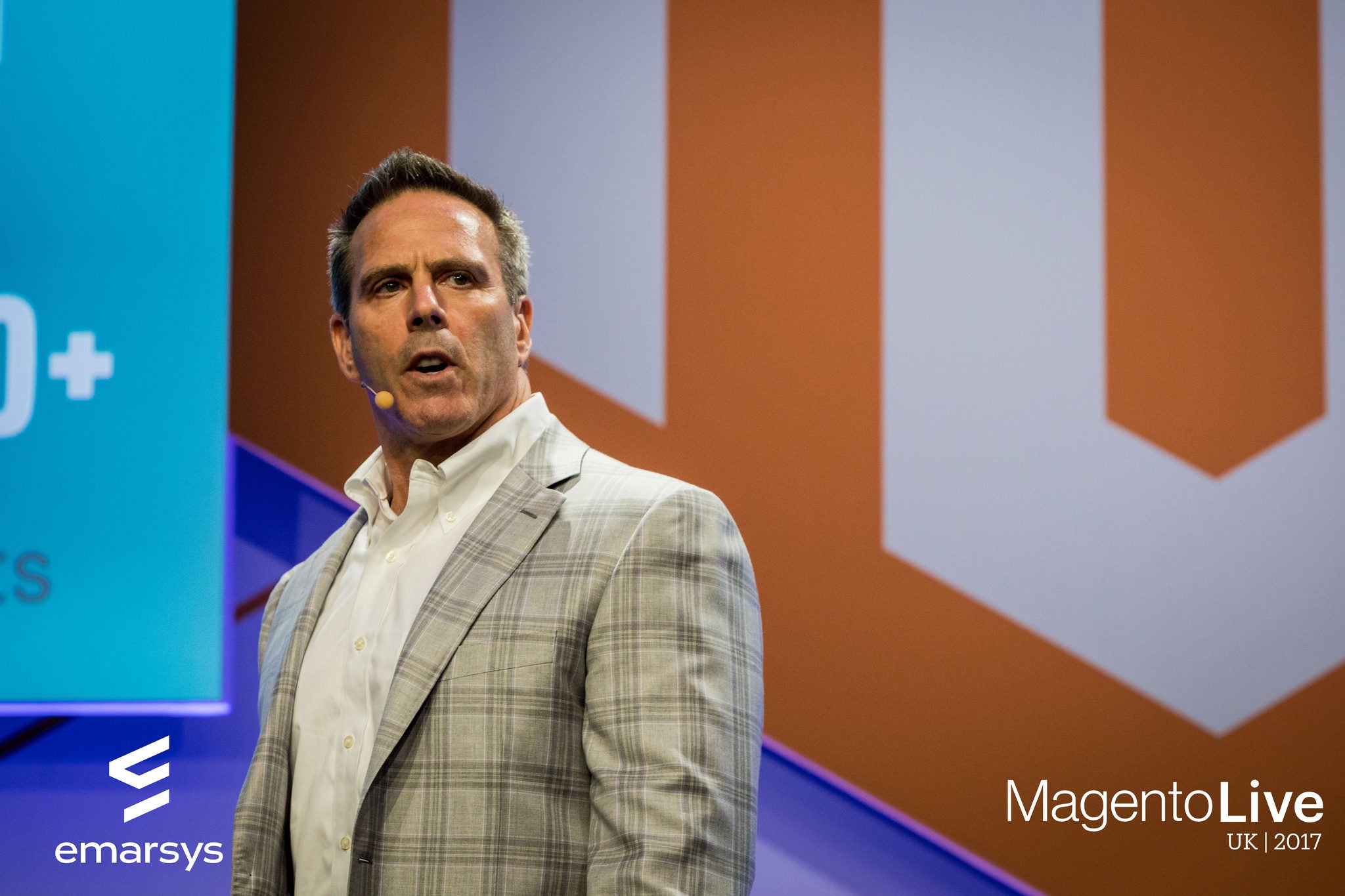 Tuesday 27th
Cost of Upgrade of Magento
This talk wasn't as I expected, there was a survey of M2 sites and then two case studies on migration.
However some interesting points came out.
https://www.oliversweeney.com/ spent £427,000 on building their site.
An average cost of M2 is £280,000 with the lowest being £85,000 for the sites surveyed.
M2.0 sites took 5 months to build while 2.1 took about 3 months.
I would say the average cost here is not correct. The survey was done on clients who had migrated to clients early and most likely contained lots of modules. I also believe this cost contained hosting costs for Magento's cloud package.
Magento Session 1 – PWA Announcement
We already covered this above but as mentioned Magento will collaborate here with Google on PWA. Paul Kinlan from Google will be working here with Magento and the community on how to get PWA working with M2.
Speaking to Alan Kent he said this project should take about a year and they're open to suggestions and help. It will be available for both open source and commerce.
Remastering Magento 2 Frontend with React & Angular
This was one of the most interesting seminars. It was about how they used React JS and headless browser with the M2 Rest API to load in parts of the checkout. The example site was https://www.mondoconv.it/
The State of Frontend in M2
This was one question I wanted to know about LESS vs SASS so I chatted with Alan Kent between seminars.
So M2 will continue with LESS for the time being. He reckoned you can use SASS or LESS and there was no right way of doing the frontend. He did say to hang on and see the PWA work and also about that they will review the state of the frontend down the line.
He said that they may change it up in years to come depending on JS standards of markup. What I took from this is we will need to do some investigation before making any decision but I would think it would be LESS.
Wednesday 28th
The New Magento 2.2 Deployment Capabilities & Patterns
Alan Kent gave a great talk about this. Magento will be seriously upping their game with this. To give a small summary on this.
You will be able to dump config and import. The main advantage of this will stop merchants from editing config data which they shouldn't update 🙂
There will be a complete deployment process with an idea of a build server between develop server and live server which will compile all M2 assets etc and run unit tests.
Down the line they will be looking at stuff related to checking for M2 upgrades and comparing data schemas. Anyway it was very interesting and food for thought.
Alan Kent referenced the following as a guide for modern deployment https://12factor.net/
Magento MSI: Community-Driven Development of Advanced Inventory With the Multiple Sources
This personally was to me one of the better talks. Magento 2 are looking at completely re-doing the inventory system so that it is not based around 1 level for one store.
Their idea is a 3 tiered system with websites, sources and stores and you can create rules around store preferences of where the stock comes from.
Magento Session 2 – Final Magento Talk
The most interesting part here was the collaboration with Drupal. Drupal have been doing some interesting work with as they call it "b2one" which is basically using things like Alexa and push notifications to interact with the customer on a personal basis.
Examples given was a new Nike shoe with a smart sensor to leave you know when your shoe should be replaced with a buy now button in a push notification.
Other interesting work revolved around using Alexa to leave a customer know when an item was back in stock and also using augmented reality in a shop to show a customer more info etc.
Finally Magento will be hosted in Barcelona next year instead of the UK on October 9th and 10th.
Conclusion
Personally it was an amazing experience to chat to all merchants and quality developers from the Magento community. It definitely gave food for thought.
From StudioForty9 perspective Magento 2 is here and I think we are hitting M2 at the right time with 2.2. on the horizon. I think Magento is now offering more than a Ecommerce Platform to their clients and are trying to meet the needs of their clients.